READING
At Riverview, we aim that all children have a positive attitude to reading, as it is an integral part of the curriculum that supports all learning. We encourage them to have an interest in a range of books and read for pleasure. To support this all children have access to a wealth of literature through our library bus. Each week, the children visit our on-site library bus where they can choose a book to read and share at home.
Reading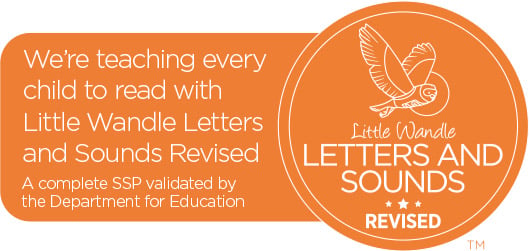 In Reception and Year 1, we use Little Wandle Letters and Sounds, systematic synthetic phonics programme. Children are taught phonics daily which is complemented by three reading practice sessions a week. Each week, the children read the same decodable book, matched to their current phonics teaching. Our E Library books support the reading practice in class with a phonetically matched text at home. Alongside this, we actively foster reading for pleasure through books selected from our Library Bus as well as other books that the children self-select, to read at home. In Year 2, those children that are unable to read fluently continue on Little Wandle Letter and Sounds. Those children who are fluent readers read from our free choice texts, in preparation for key stage 2. Teacher assessment is used to support the transition onto Accelerated Reader, our key stage 2 programme.
Parent Link - Little Wandle letters and sounds resources for parents - click here
The resources on this page will help you support your child with saying their sounds and writing their letters. There are also some useful videos so you can see how they are taught at school and feel confident about supporting their reading at home.
Accelerated Reader
Accelerated Reader motivates the children to read more for pleasure. It aims to widen vocabulary, improve children's reading age and promote reading for enjoyment. It is a computer-based program which provides sufficient challenge to enable the children to continue to progress. It helps children choose books that are on their reading level, yet still challenging. Children are given a level, within which they can choose a variety of books that interest them. After reading a book, the children will take a quiz to check their understanding. Progression through the levels will be determined by their quiz and reading test results.
Accelerated Reader Link - click here
We aim that all children will read at home for at least 15 minutes each night. Parents may also read books to their children to further develop their love of reading. Staff check reading records daily in our personalised reading records. Those children that do not read at home every night are heard reading in school by a member of staff or one of our parent volunteers.
How to support your child at home
We encourage parents to find a quiet place each day to hear your child read at home or share a book with them. In Key Stage 1, please encourage your child to use their phonics knowledge to sound our unfamiliar words. Once the children have read their book, we would then hope they could discuss what they have read. Two key questions to ask all children are "What has happened so far?" and "What do you think will happen next?".
Phase 2 Sound Mat
Phase 3 Sound Mat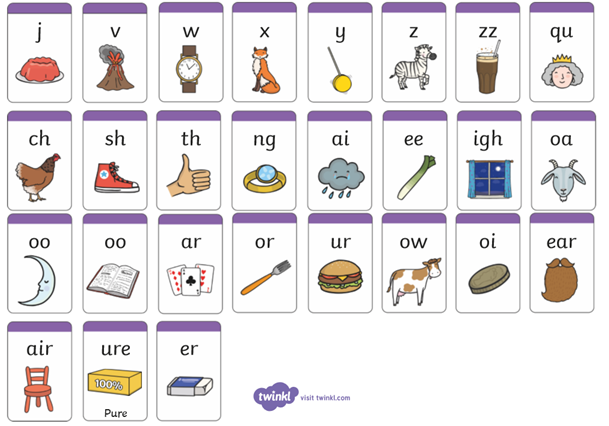 Phase 4 Sound Mat



Phase 5 Sound Mat

Links
Please use the link below for more resources:-
https://www.phonicsplay.co.uk/resources
READING WITH YOUR CHILD WORKSHOP - OCTOBER 2021
At Riverview, we promote and encourage children to read for pleasure. The school held a workshop, for our parents and carers, to suggest ways to promote reading at home and how to access new texts. The children enjoyed having opportunity to share stories with their grown-ups, using the resources from our library bus. Please see photographs from the workshop below.
We regularly invite our parents and cares into school to learn alongside their children. We hope to see you at our next event soon.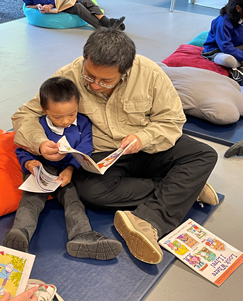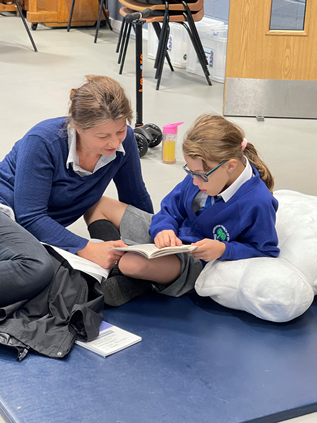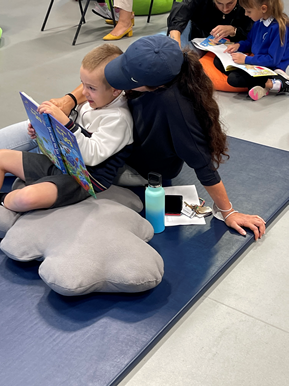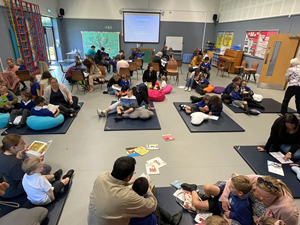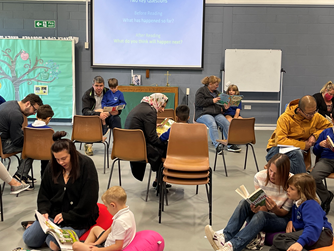 LIBRARY BUS GRANT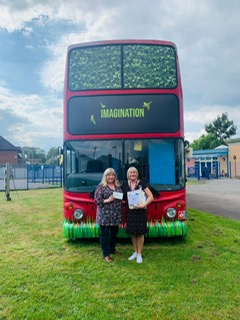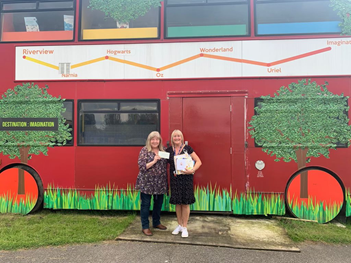 We recently applied for a grant to the Little Laura charity.
The Little Laura Charity aims to support children by funding projects which have impact on a large number of children in a community for the longest possible duration. We were successful with our bid to provide books for our Library Bus and received a cheque for £2500 and also a selection of new books.