READING
At Riverview, we aim that all children have a positive attitude to reading, as it is an integral part of the curriculum that supports all learning. We encourage them to have an interest in a range of books and read for pleasure. To support this all children have access to a wealth of literature through our library bus. Each week, the children visit our on-site library bus where they can choose a book to read and share at home.
Reading
In Reception and Key Stage One, children progress through banded books, which aim to match their phonics and comprehension skills. We have a range of fiction and non-fiction texts from high quality schemes including Oxford Reading Tree and Big Cat Collins. These increase in difficulty as the children move through each coloured level. Once they have moved through each colour band, the children begin to read a range of picture books and chapter books by popular authors.

At Riverview, children in Key Stage 2 use Accelerated Reader to help to motivate them to read more. It aims to widen vocabulary, improve children's reading age and promote reading for enjoyment. Accelerated Reader is a computer-based program that we use to monitor reading practice and progress. It helps children choose books that are on their reading level, yet still challenging. Children are given a level, within which they can choose a variety of books that interest them. After reading a book, the children will take a quiz to check their understanding. Progression through the levels will be determined by their quiz and reading test results.
We aim that all children will share a book at home for at least 15 minutes each night. Their teacher checks this daily in our personalised reading records.

Phonics
Children start their phonics journey in our Nursery where they begin to develop their speaking and listening skills as well as, learning rhymes. This is built on through daily 20 minute interactive lessons from Reception to Year 3. Riverview continues phonics is in Year 3 to support the children's understanding and to develop their knowledge of different sounds.
As a school, we follow Letters and Sounds, alongside Phonics Play. However, we continually adapt teaching and learning to support the needs of the children. Each phonics lesson balances reading, writing and oral rehearsal, in order to support the children in all of their learning across the curriculum.

How to support your child at home
We encourage parents to find a quiet place each day to hear your child read at home or share a book with them. In Key Stage 1, please encourage your child to use their phonics knowledge to sound out unfamiliar words. Once the children have read their book, we would then hope they could discuss what they have read. Two key questions to ask all children are 'What has happened so far?' and 'What do you think will happen next?'.
Phase 2 Sound Mat
Phase 3 Sound Mat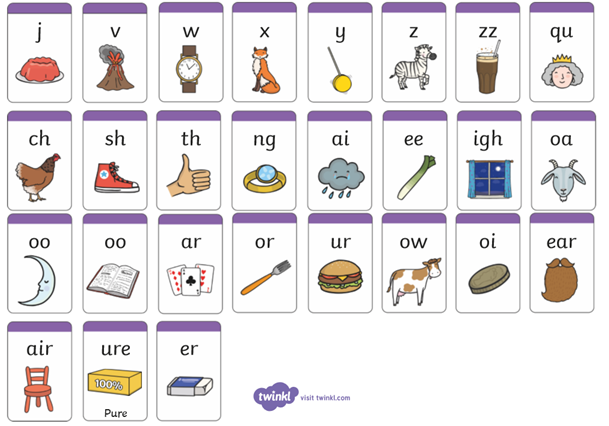 Phase 4 Sound Mat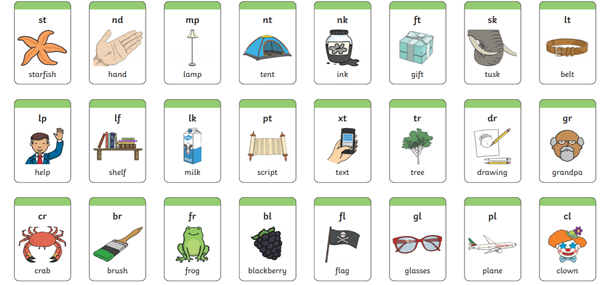 Phase 5 Sound Mat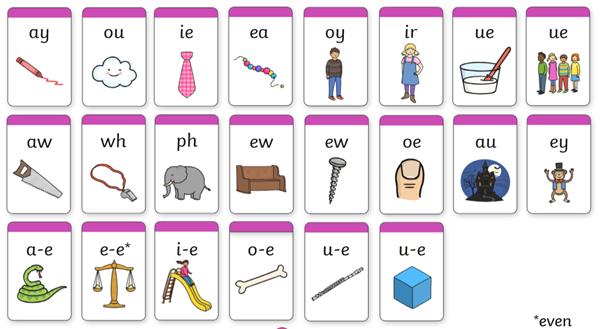 Links
Please use the link below for more resources:-
https://www.phonicsplay.co.uk/resources