Reading at Riverview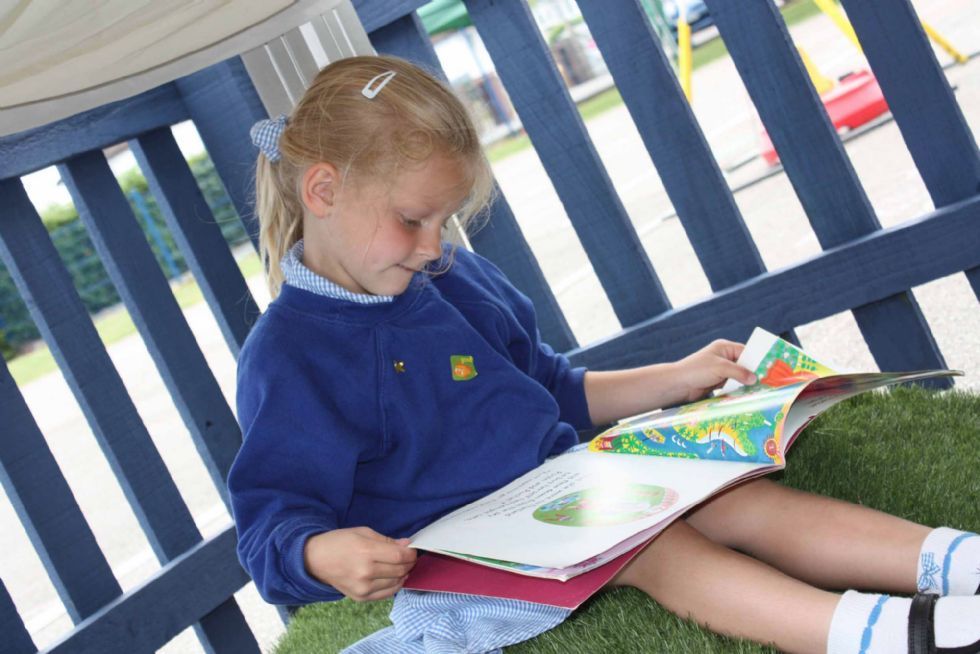 Children have often started their reading journey long before they come to school. It is surprising how many children can recognise ASDA or the M for McDonalds! We teach reading with synthetic phonics, that is we teach children to make words from the smallest building blocks of letter sounds and to take them apart again. We also help them develop a sight vocabulary of the irregular words which cannot be read with phonics. At Riverview we use the Book Banding system as a general reading scheme. This features titles new and old from a wide variety of publishers and covers the National Curriculum for KS1.
We give focused support to children who are not progressing as they should in reading especially in year one where we offer our Reading Recovery and Fischer Family Trust programme.This involves daily support from a specially trained teacher or other member of staff on a one-to-one basis. We also offer catch up phonic groups in Year 1 and 2 for children who need additional support.
All children at Riverview are expected to take home a book to read (or to be read to them) every day. Parental support for this is essential as it helps children understand that all reading is an enjoyable and worthwhile activity.