PTA
Riverview PTA - "Enhancing the school life of your children"
When you join Riverview you automatically become a member of our Parents' Association. The PTA works very hard for the good of the school and arranges a number of fundraising and social events during the school year. From its fund raising events, the PTA makes significant contributions to school and has provided the school with additional equipment and resources.
Please contact us by email Riverview_pta@yahoo.co.uk if you wish to take an active part in our PTA.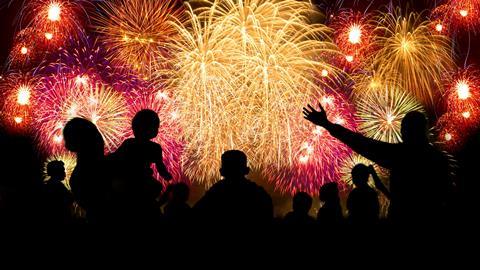 PTA FIREWORK DISPLAY - THURSDAY 3RD NOVEMBER 2022
Don't forget to book your tickets for our annual firework night to be held on the school grounds on Thursday 3rd November. Tickets are available to purchase from the link below
https://www.tickettailor.com/events/riverviewpta/774196
Gates will open at 1730 and the display will start promptly at 1800. (Please note that there will be no entry after the gates close.) Food and drink will be available to purchase on the night.
Tickets will also be available to purchase on the gate on the night at a cost of £8.00 each whether the ticket is for an adult or a child.
UPCOMING EVENTS 2022/23
PTA Firework Night - Thursday 3rd November 2022
Chocolate Mufti - Friday 4th November 2022
Rainbow Mufti - Friday 11th November 2022
Children in Need Mufti Day - Friday 18th November 2022
Bottle Mufti Day - Friday 25th November 2022
Christmas Fair - Friday 25th November 2022
Disco - Friday 9th December 2022
Easter Making Morning - Thursday 30th March 2023
Sports Day / Colour Run - Thursday 25th May 2023
Outdoor Cinema - Friday 16th June 2023
Summer Fair - Friday 7th July 2023