Reading
At Riverview, we aim that all children have a positive attitude to reading, as it is an integral part of the curriculum that supports all learning. We encourage them to have an interest in a range of books and read for pleasure. To support this all children have access to a wealth of literature through our library bus. Each week, the children visit our on-site library bus where they can choose a book to read and share at home.
WORLD BOOK DAY - WEDNESDAY 8TH MARCH 2023
Please follow this link to see our website page on our World Book Day 2023 Riverview World Book Day 2023 link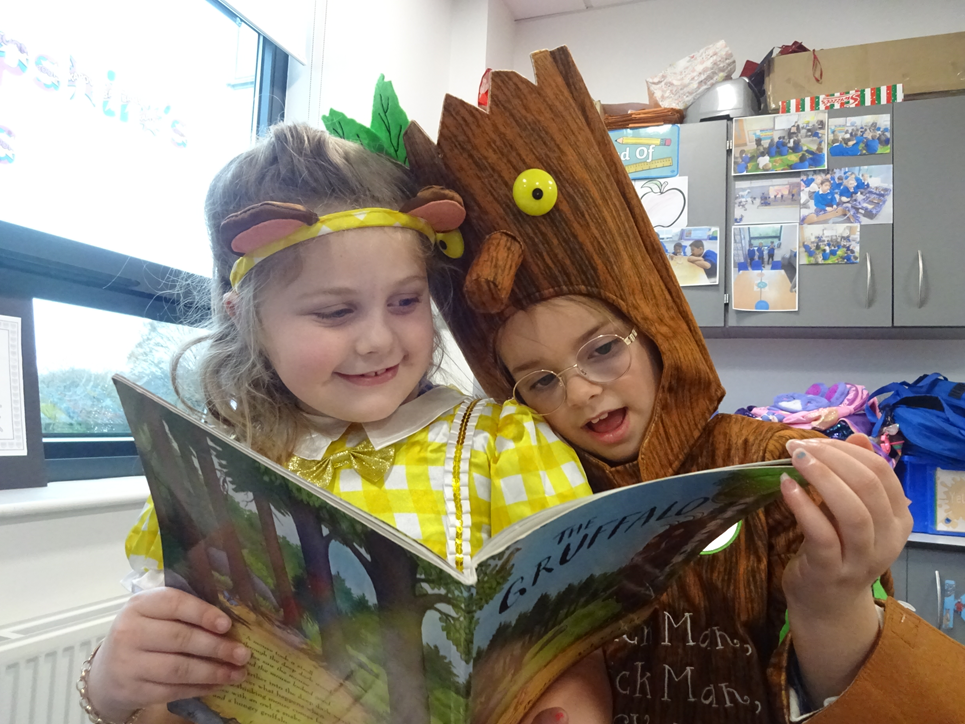 READING WITH YOUR CHILD WORKSHOP
At Riverview, we promote and encourage children to read for pleasure. The school held a workshop, for our parents and carers, to suggest ways to promote reading at home and how to access new texts. The children enjoyed having opportunity to share stories with their grown-ups, using the resources from our library bus. Please see photographs from the workshop below.
We regularly invite our parents and cares into school to learn alongside their children. We hope to see you at our next event soon.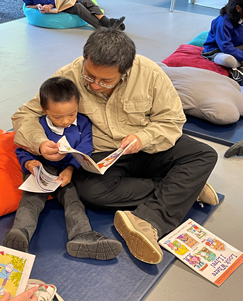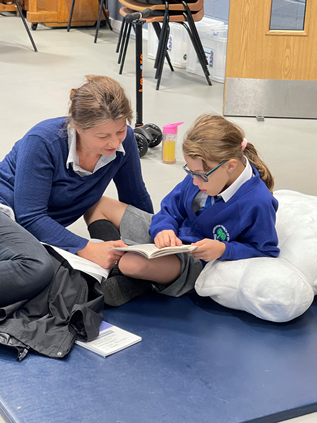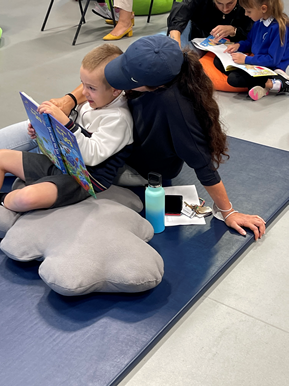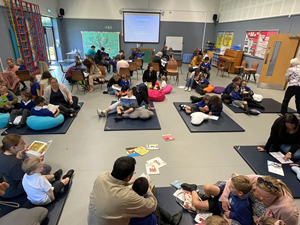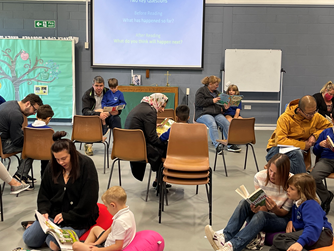 LIBRARY BUS GRANT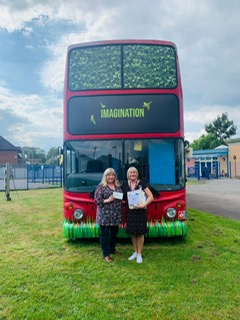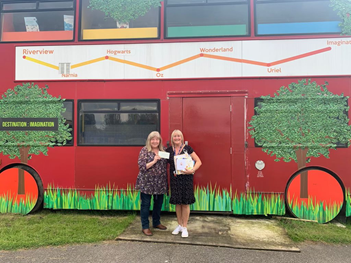 We recently applied for a grant to the Little Laura charity.
The Little Laura Charity aims to support children by funding projects which have impact on a large number of children in a community for the longest possible duration. We were successful with our bid to provide books for our Library Bus and received a cheque for £2500 and also a selection of new books