SSP
Reading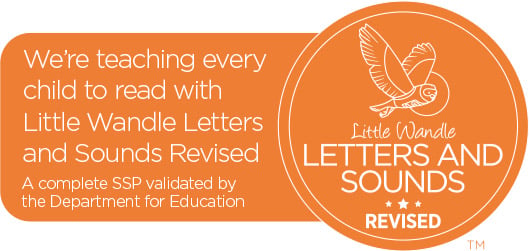 In Reception and Year 1, we use Little Wandle Letters and Sounds, systematic synthetic phonics programme. Children are taught phonics daily which is complemented by three reading practice sessions a week. Each week, the children read the same decodable book, matched to their current phonics teaching. Our E Library books support the reading practice in class with a phonetically matched text at home. Alongside this, we actively foster reading for pleasure through books selected from our Library Bus as well as other books that the children self-select, to read at home. In Year 2, those children that are unable to read fluently continue on Little Wandle Letter and Sounds. Those children who are fluent readers read from our free choice texts, in preparation for key stage 2. Teacher assessment is used to support the transition onto Accelerated Reader, our key stage 2 programme.
Parent Link - Little Wandle letters and sounds resources for parents - click here
The resources on this page will help you support your child with saying their sounds and writing their letters. There are also some useful videos so you can see how they are taught at school and feel confident about supporting their reading at home.
GROW THE CODE GRAPHEME MAT - PHASE 2, 3 AND 5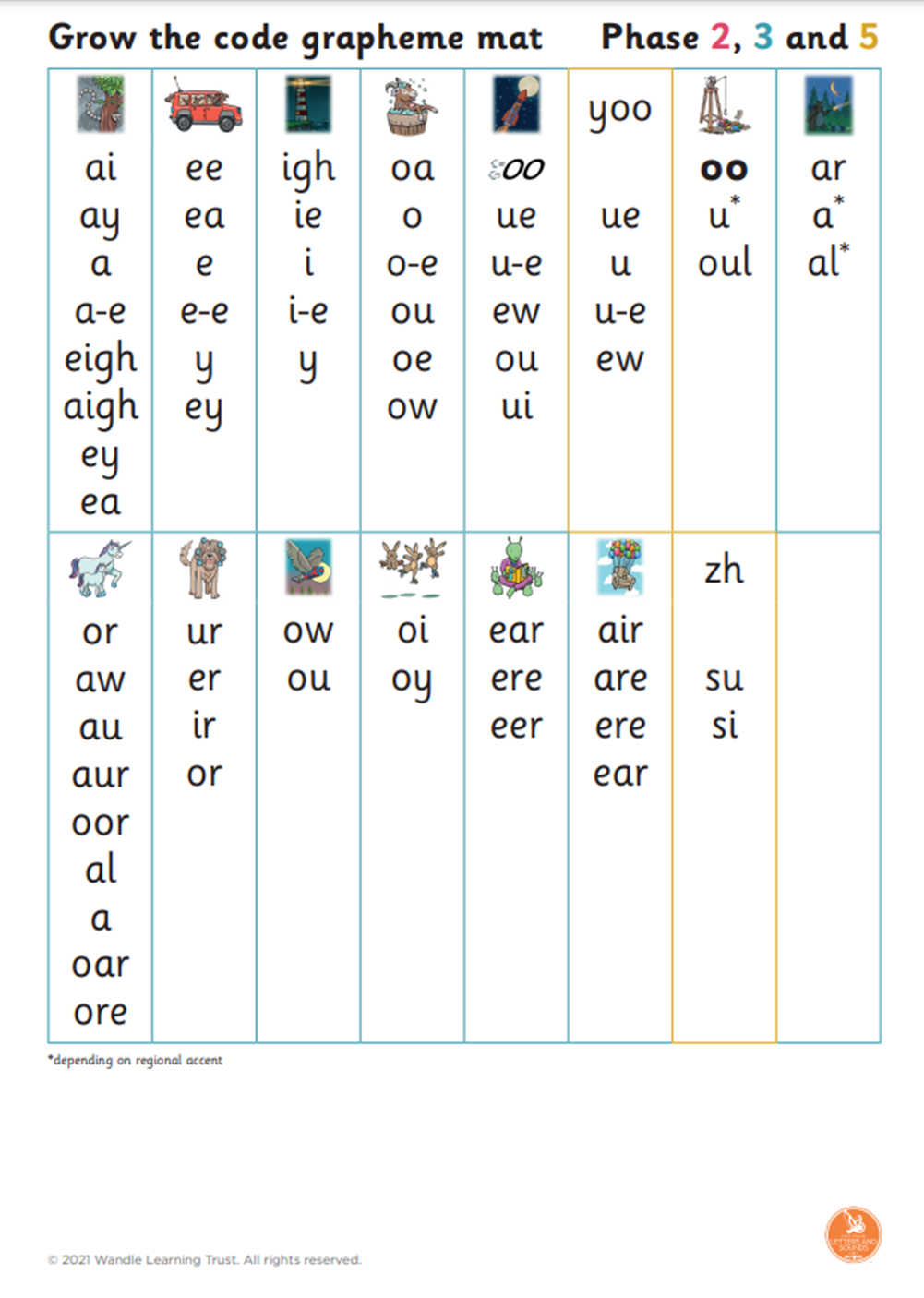 LINKS
The pronunciation guide is available to support for each phase.