School Life
School Hours
Key Stage 1 Infant children work 21 hours per week. Key Stage 2 Juniors work 23.5 hours as required by law. This does not include our daily act of worship.
Infants Key Stage 1

08:55 to 12:00

12:00 to 13:00

13:00 to 15:10

Juniors Key Stage 2

08:55 to 12:20

12:20 to 13:10

13:10 to 15:15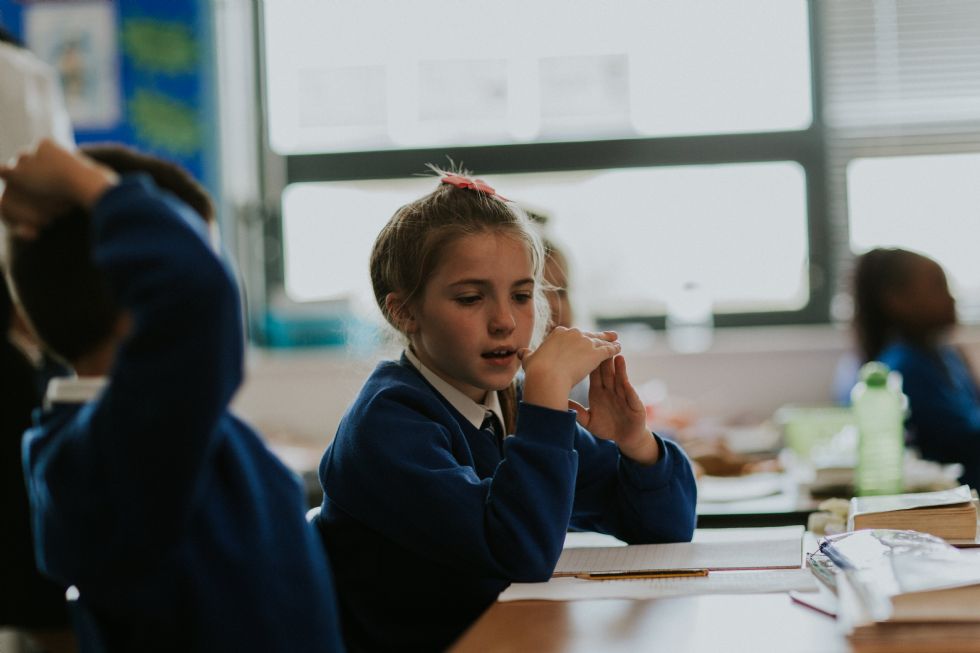 School Uniform
We ask that all children wear our school uniform.
Winter Uniform KS1

(Diamonds/Rubies/Silvers)

Winter Uniform KS2

(Sapphires/Emeralds/

Opals/Gold)

Summer Uniform

Riverview blue round neck sweatshirt

School Grey Trousers or Skirt

White Polo Shirt

White or Grey socks or tights

Riverview Book Bag

(NOTE: V Neck Blue Sweatshirts and ties are introduced in Year 3)

Riverview blue V neck sweatshirt

School Grey Trousers or Skirt

White Shirt

School Tie

White or grey socks or tights

Riverview Book Bag

As stated or blue/white gingham dresses.

White polo shirts may be worn by KS2 pupils.

Riverview book bag

Suitable black shoes should be worn in school.

Shoes with heels are not allowed for reasons of safety.

School sweatshirts, ties, p.e. t-shirts, book bags and p.e. bags are available from the school office.
PE Uniform
School PE t-shirt and black shorts
School PE sweatshirt
School PE jogging bottoms
Plimsolls (indoor use) and trainers (outdoor use)
PE Bag (All PE uniform should come to school in a PE bag) During Covid-19 children to come to school dressed in their PE kit on their PE days
NO jewellery permitted
Jewellery
For reasons of safety we discourage the wearing of jewellery in school. It is parents' responsibility to remove earrings and leave them at home on PE days.
Hair
Long hair should be tied up during school. Hair ties/accessories should be blue or white and small.
ALL CLOTHES AND BELONGINGS SHOULD BE CLEARLY MARKED WITH YOUR CHILD'S NAME