Sports News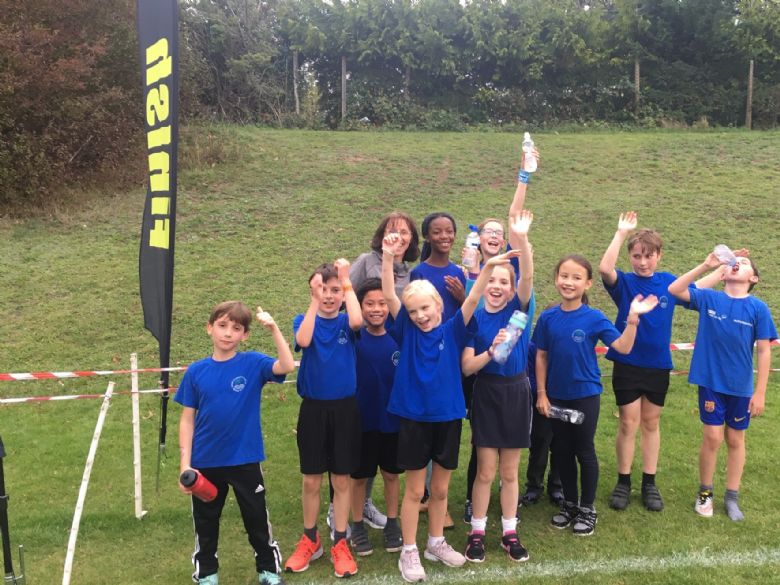 INTER SCHOOL CROSS COUNTRY COMPETITION - Tuesday 16th October 2018
The annual cross country competition is always a challenging event but the children selected to run impressed us with their courage and resilience. Far from being intimidated competing against larger schools our team put in a brave and encouraging performance. There were smiles all round at the end and they felt rightly proud of their achievements. Well done to everyone who competed and to all the parents who supported so enthusiastically.
Girls team:
Jessica Mitchell (Year 6)
Bridget Gyabeng (Year 6)
Michaela Peareth Shaw (Year 6)
Grace Culley (Year 5)
Maya Skuza (Year 5)
Morgan Simpson (Year 5)
Teagan Simpson (Year 6)
Boys team:
Jacob Marshall (Year 6)
Jamie Fenton (Year 6)
Sam Marshall (Year 5)
Kai Morris (Year 5)
Aarun Du (Year 5)
RIVERVIEW HOUSE CROSS COUNTRY COMPETITION - Friday 7th September 2018
The Riverview House Cross Country competition was held on Friday 7th September with both Infants and Juniors taking part. For the second year running, St Matthews, the green team achieved a convincing victory with 190 points. It was fantastic to see so many children take part and not giving up. The support given by everyone to their fellow competitors was incredible. Many children were asking if they could do it again!
Full results:
St Matthews 190 house points
St Johns 150 house points
St Lukes 135 house points
St Marks 120 house points
Well done to all our winners!
Rubies Reece W & Laura B
Silvers Sam P & Lauren B
Sapphires Bathisan R & Atalya J
Emeralds Liam C & Caitlin B
Opals Sam M & Morgan S
Gold Daniel G & Bridget G