Vision
Our school's vision
"Every child matters, every moment counts"
is rooted in the words of Jesus
"I have come that they may have life, life in all its fullness." John 10:10
Our vision is of a place where every child, at every moment of each day, has the opportunity to experience that fullness of life.
Riverview exists to love, challenge and inspire children and adults within a Christian community.
Our mission statement together with our ethos statements below, show how our vision is to be achieved. We aim to serve our community by providing an education of the highest quality within the context of Christian belief and practice. The school's Christian foundations encapsulated in our vision and values are relevant to the community we serve.
OUR VALUES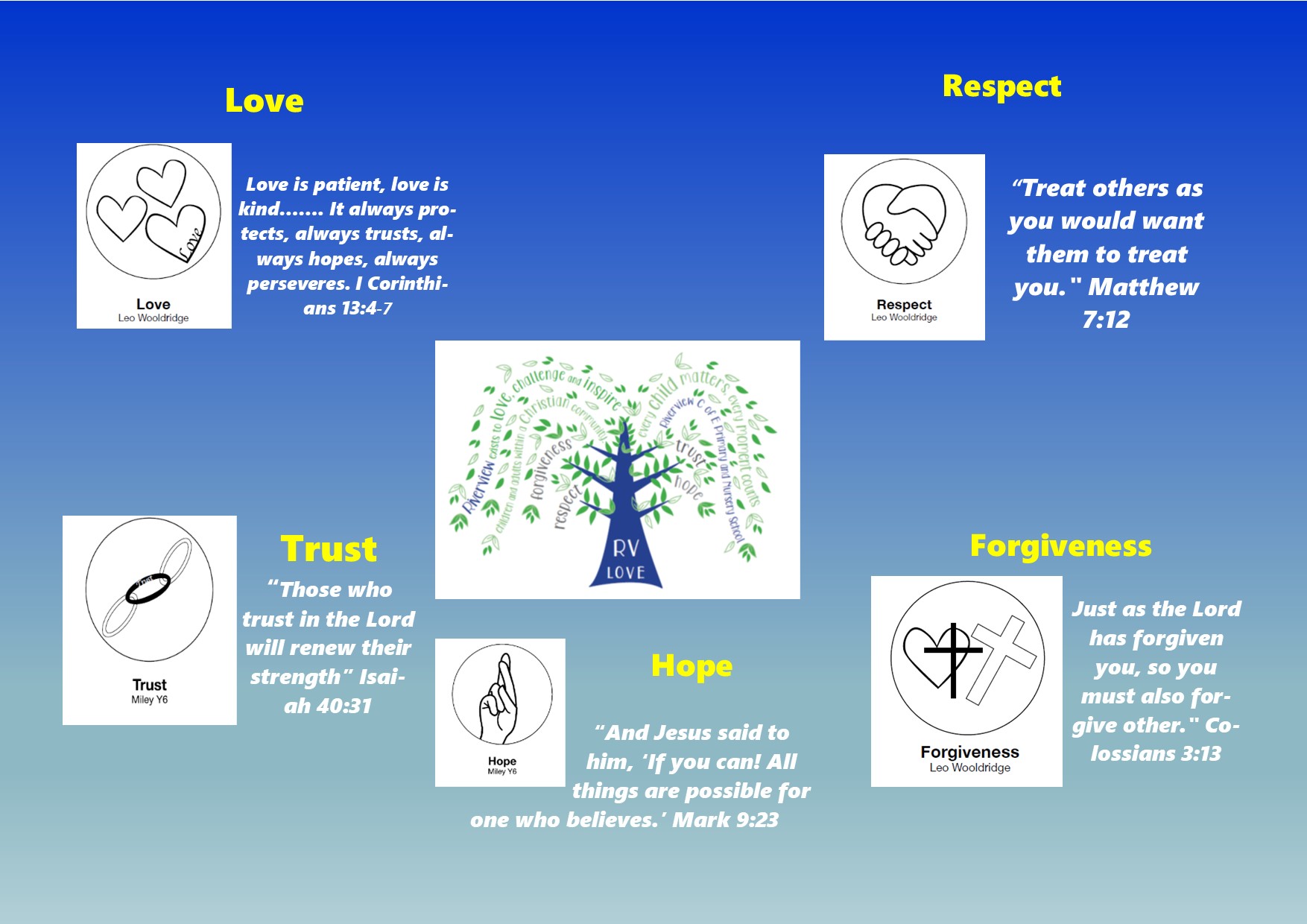 Ethos Statements
To provide opportunities for spiritual growth within ourselves, others and the wider community.
To provide a safe and secure environment which enables a fully inclusive community, where everyone is valued.
To develop confident individuals who aspire to the highest expectations and take pride in their achievements.
To ensure challenge, risks and mistakes are used to develop resilience.
To ignite a lifelong love for learning through an inspiring and creative curriculum, for an ever-changing world.