Weekly Update
25TH JUNE 2021
TARA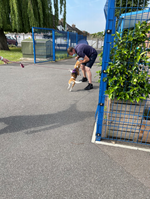 Mr D winding up Tara!
PEARL CLASS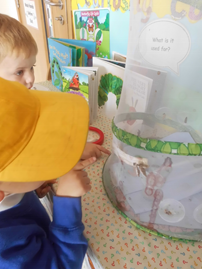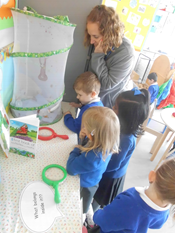 In Pearl Class we were so excited when our butterflies emerged from their cocoons!! The videos of the Painted Lady butterfly release are on Pearl Class' Google Classroom for those who could not join us for the live feeds yesterday. There is also a video above.
DIAMOND CLASS
​​​​​​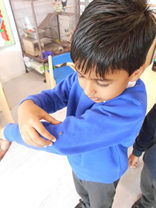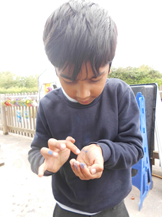 This week in Diamonds we have been hunting for minibeasts! We found lots of woodlice under the plant pots.
When we picked them up, we had to be very careful. We learnt that when they are frightened, they roll up into a ball!
RUBY CLASS
​​​​​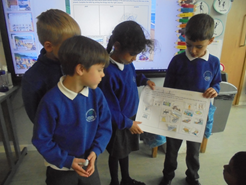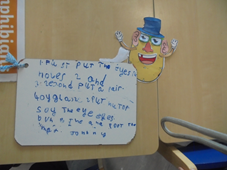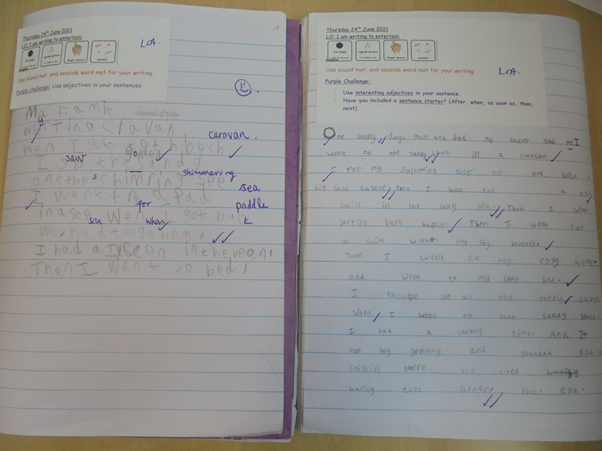 In Rubies, children did really well writing up their own story to the seaside this week.
During the history lesson, they worked in groups to sort out the various activities of the seaside, and then presented to the class which happened in the past, which happened in present, and which activities fit into both.
In Computing, they have been learning to created logarithm (writing instructions) how to build a potato man.
SILVER CLASS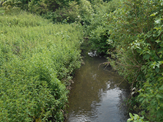 On Thursday, Silver class went on a walk of the local area. The class were able to identify human and physical features as well as, different types of houses. We ended our walk by the Hogsmill River.
SAPPHIRE CLASS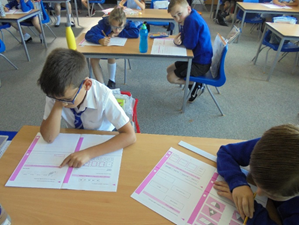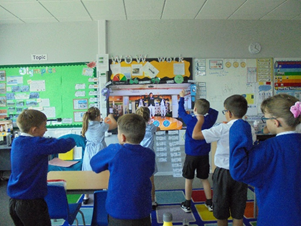 All the children in Sapphire Class worked extremely hard on their assessments this week. After completing a Maths and Spelling paper, they joined in a short brain break activity to help them re-energise.
EMERALD CLASS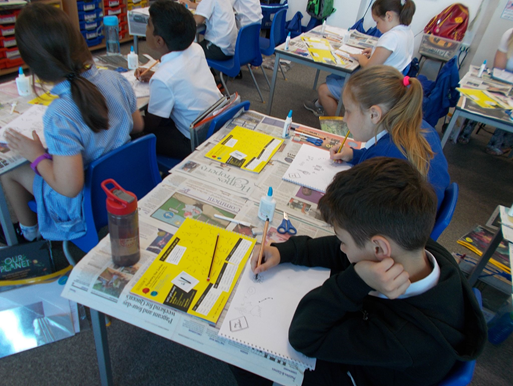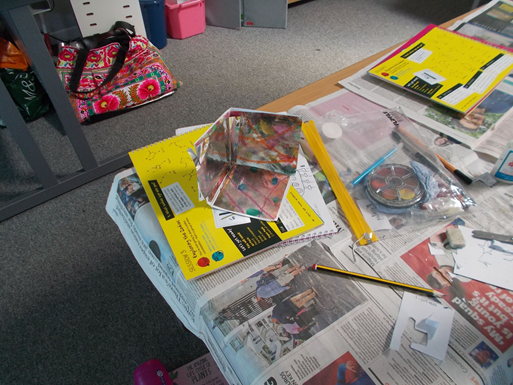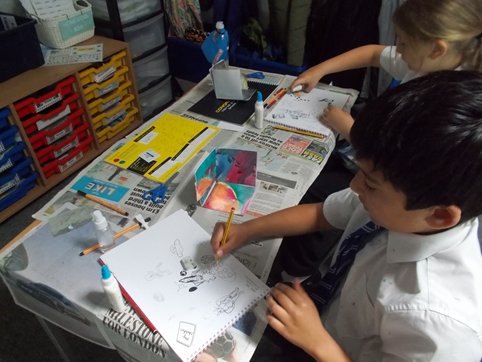 This week in Emerald class we made dioramas from our space paintings.
OPAL CLASS
GOLD CLASS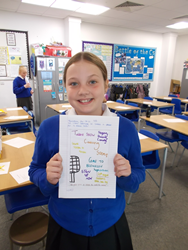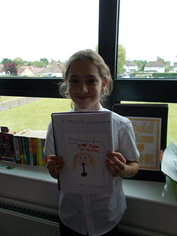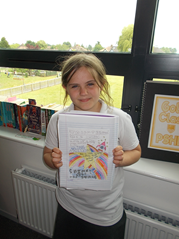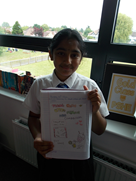 This week in Gold Class, we created flyers for a talent show as part of an 'experience day' for our new scheme of writing!