Weekly Update
15th October 2021
TARA OUR SCHOOL DOG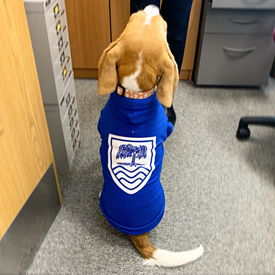 DIAMOND CLASS
RUBY CLASS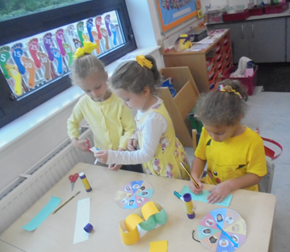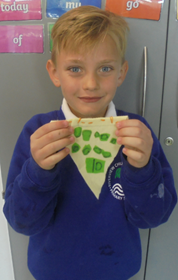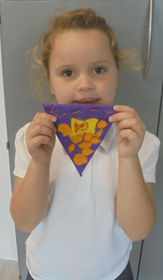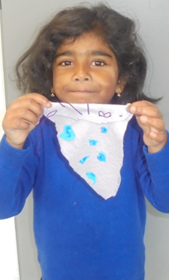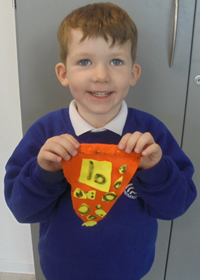 In D.T, in Rubies we have been designing bunting to help diamonds learn their numbers.
SILVER CLASS
SAPPHIRE CLASS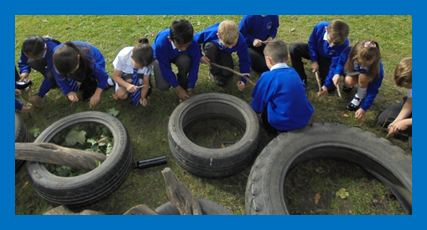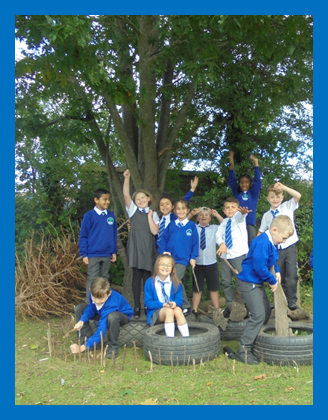 At lunch time this week, lots of Sapphire Class had fantastic fun working together to create their own Stone Age settlement.
EMERALD CLASS

Emeralds this week we went to church and performed our Harvest festival production.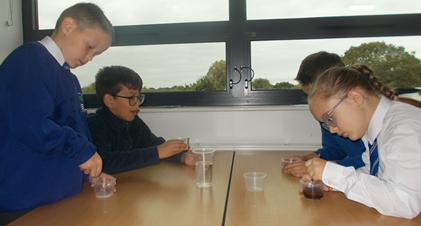 In Science we did a dissolving experiment, with coffee, sugar, salt and flower.
OPAL CLASS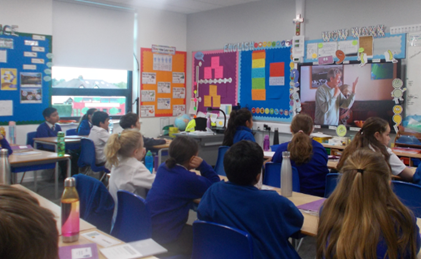 Opals this week we are starting to learn about performance poetry, we watched a great video to help us by Michael Rosen.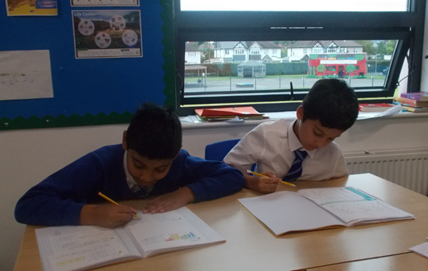 In Maths we were learning about subtraction.
GOLD CLASS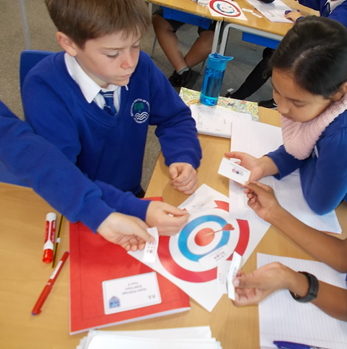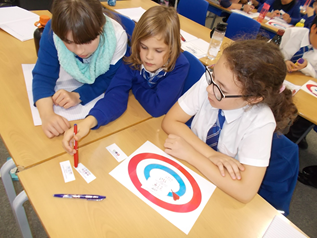 In Gold Class this week we started a new unit of work on Religious Bullying. We looked at the reasons for why this happens and discussed which ones happen the most and why this might be.
READING WITH YOUR CHILD WORKSHOP - OCTOBER 2021
At Riverview, we promote and encourage children to read for pleasure. The school held a workshop, for our parents and carers, to suggest ways to promote reading at home and how to access new texts. The children enjoyed having opportunity to share stories with their grown-ups, using the resources from our library bus. Please see photographs from the workshop below.
We regularly invite our parents and cares into school to learn alongside their children. We hope to see you at our next event soon.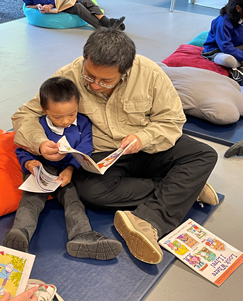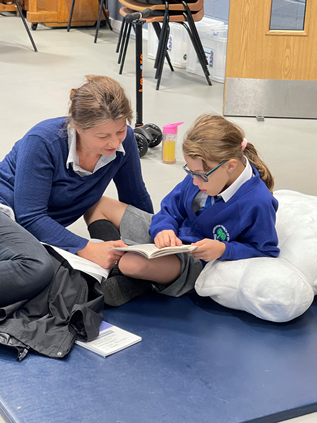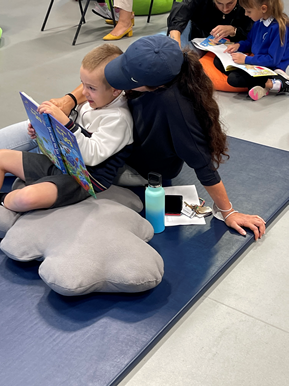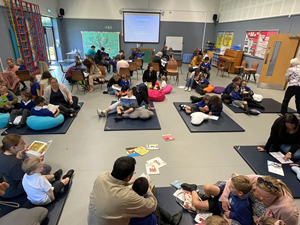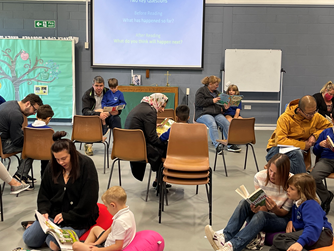 LIBRARY BUS GRANT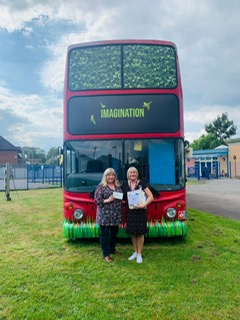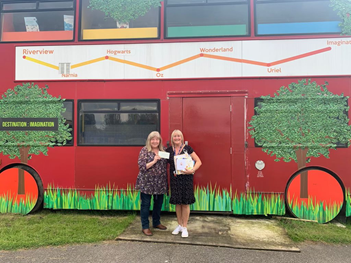 We recently applied for a grant to the Little Laura charity.
The Little Laura Charity aims to support children by funding projects which have impact on a large number of children in a community for the longest possible duration. We were successful with our bid to provide books for our Library Bus and received a cheque for £2500 and also a selection of new books.